How To Contact Us?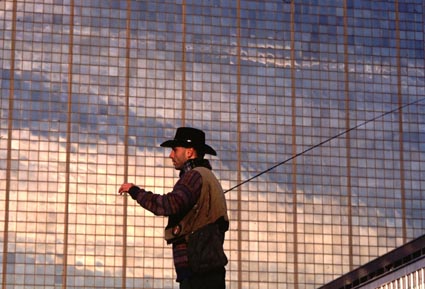 Internet offers a great number of possibility to create contacts. If you wish to join us directly, here is the most direct means: E - Mail
The President:
Xavier "Petit Douillet" Brahy
xavier@brahy.be
The Secretary
Philippe "Peccary" Huart
Phil.Huart@Swing.be
Rue Saint Nicolas, 18
5580 Eprave
+32 84 37 70 29
The Delegate for Sports
Philippe Lambrette
Philambrette@hotmail.com
Other members of the comitee:
Roger De Henau (Vice-President) Roger.Dehenau@euronet.be
Jacques Legrand jacques.legrand@skynet.be
Albert Bernard (Vice-President)
Claude Dechamps dechamps.vandromme@skynet.be
Members:
Luc "Lucky" Pierssens: Luc.Pierssens@Lux.DG17E.cec.be
Katsuharu "Oooh Monster Fish" Kurihashi: T15910@meiji-life.co.jp
Jacques Vanden Broeck jacques.vandenbroeck@pandora.be
Jean-Pierre Deraedt : JeanPierre.Deraedt@yucom.be
Olivier "Von George" Degeorge : Olivier.Degeorge@advalvas.be
Bernard "Benichou" Demarteau : Webmaster@Virtualflyfishing.com
The yahoo group adress is RoyalCastingClub@yahoogroupes.fr
You can also contact the whole planet by using the services "NEWS"
Flyfishing in English: : rec.outdoors.fishing.fly
Flytying in English: rec.outdoors.fishing.fly.tying
Fishing and Hunting in French: fr.rec.peche-chasse